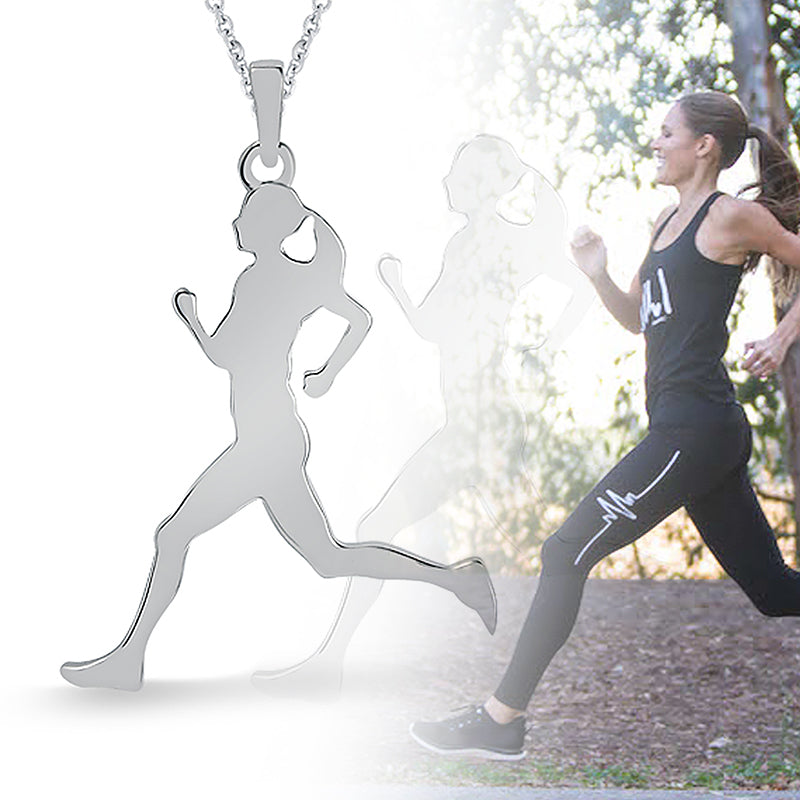 Custom Running Silhouette
Have you ever wanted a running girl necklace but have never found the perfect one? Well this one couldn't be more perfect, because it's you! Upload a clear running photo in the form above and we will transform your image into a beautiful, custom running girl pendant. This necklace is also an awesome and unique gift for that special runner in your life!
Measures approximately 1" from top to bottom. Production time is 3-4 weeks.
Please make sure your photo shows the body from head to toe and is clear enough to trace with excellent detail and a lit background.
©️Copyright Endure LLC, 2014
Back to Home
---