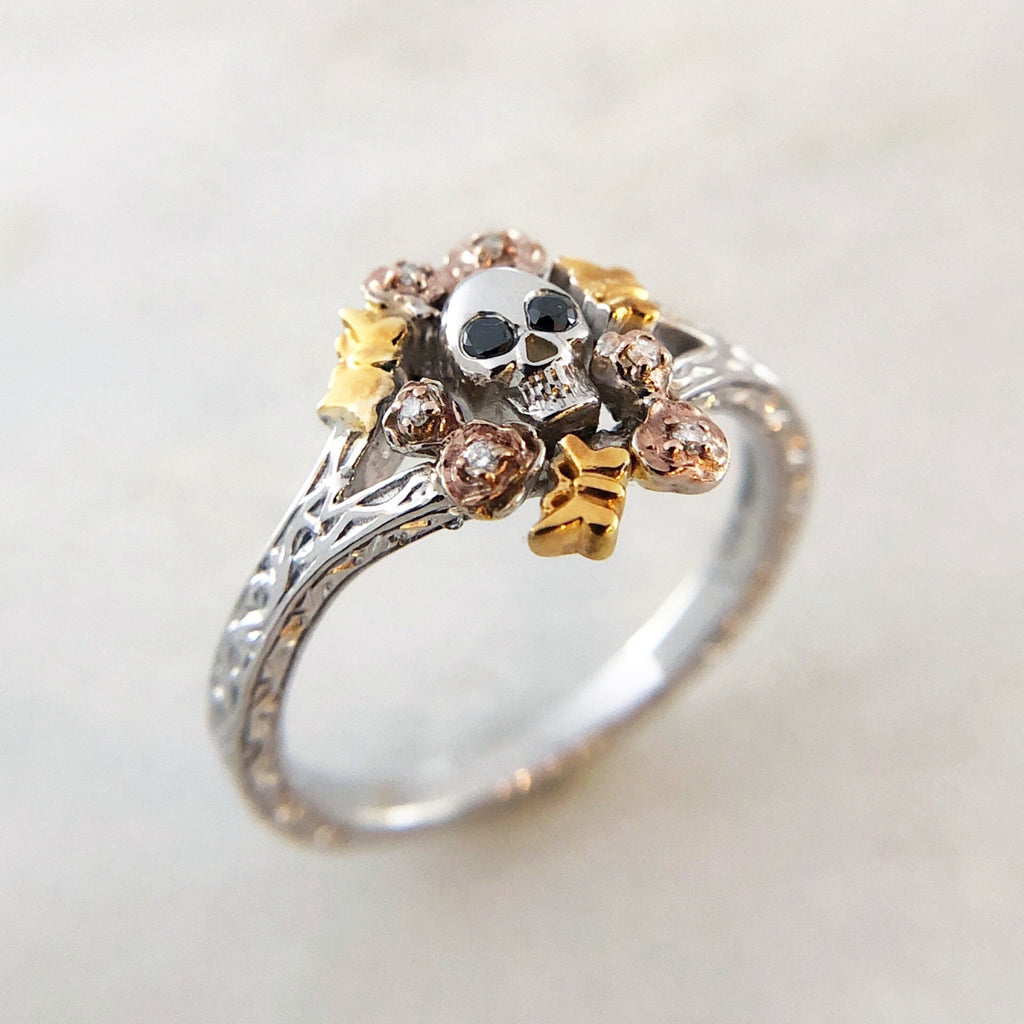 Butterfly Rose Memento Mori Ring
Memento Mori is a sentiment that dates back to the Victorian era and in Latin it translates to, "remember that you too shall die". There was a movement back in history where memorial pieces were all the rage. These pieces were worn as a reminder to all of us that our time on this earth is limited. It's a reminder to be kind, love hard, and to live every day in the best way possible. This ring has golden butterflies, diamond roses, and black diamond eyes.
Made in sterling silver with gold and rose gold plated accents, black diamond eyes, and genuine diamonds in the center of each flower. For pricing in solid 14K gold, 18K gold, or platinum, please send us a message. This made-to-order item can also be custom ordered in half or quarter sizes upon request.
©️ Copyright Endure LLC, 2018
---
---
More from this collection